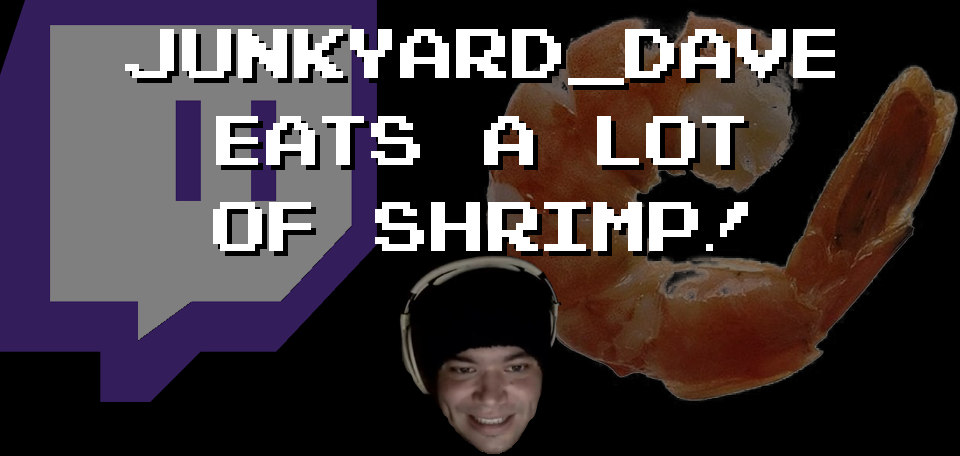 junkyard_dave Eats A Lot of Shrimp!
A downloadable game for Windows
junkyard_dave LOVES shrimp and is also a for real and genuine Canadian Person™.
Help him eat as much shrimp as you can before time runs out!

Afterward, visit junkyard_dave at twitch.tv/junkyard_dave!

Download
Download
junkyard_dave_Eats_a_Lot_of_Shrimp.zip
4 MB
Comments
Log in with itch.io to leave a comment.
When it's done. :p
I have a couple projects going in GameMaker and I wanna play with GB Studio soon, so I'd like to hope I get something new out sooner rather than later. I work better when inspired, rather than forcing it, though.

As a fan of eating shrimp I deeply enjoyed this
185 my first time!
That's a Lot of Shrimp!
I wish I had some shrimp...